30Jun
cubeTALKS Live | Product Launch for Startups: From Ideation to Launch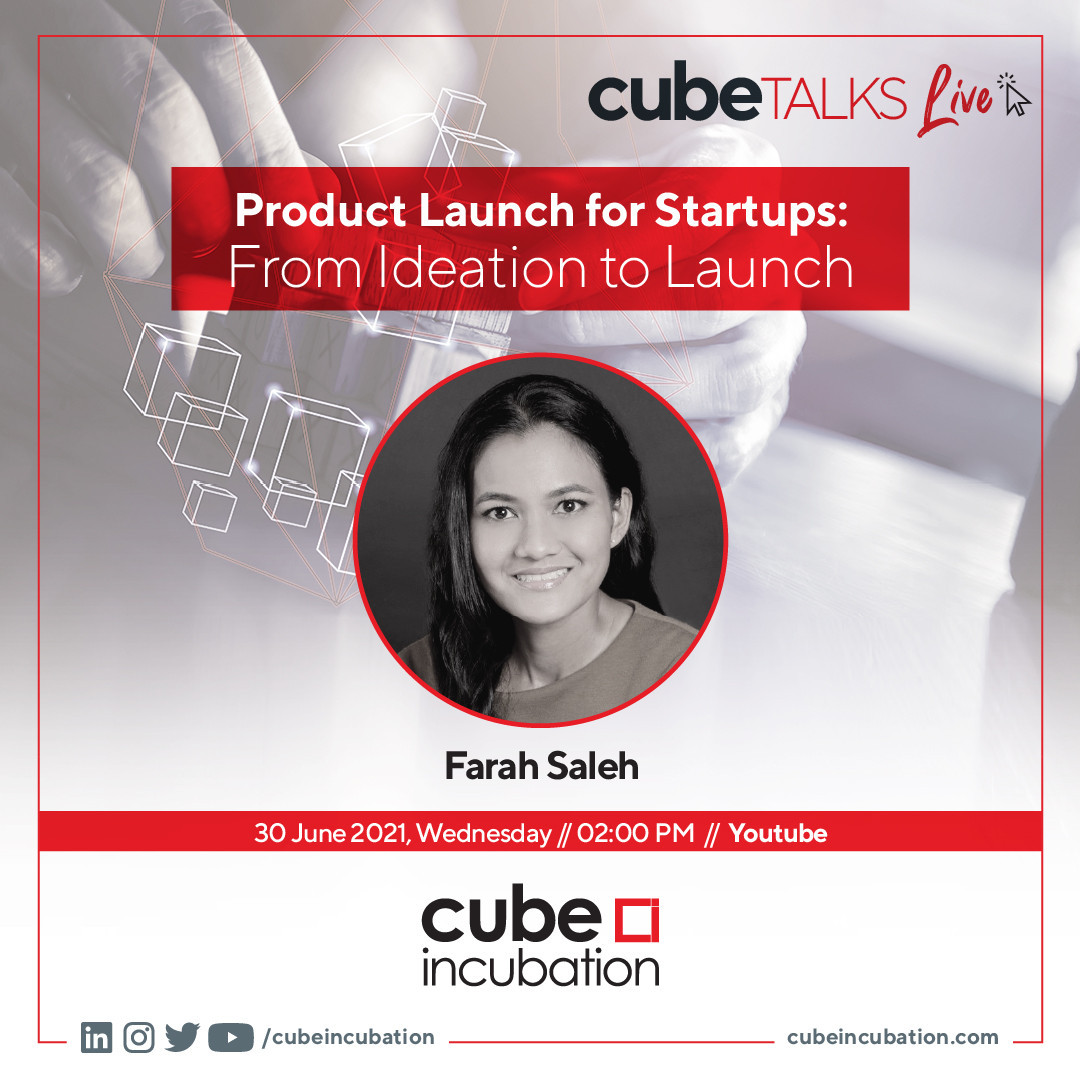 You have a great product idea and want to launch it but you have no idea what steps you need to take in order to release it successfully? Unpacking the psychology and proven steps of a successful product launch, Farah will share the strategies to help your next product launch be a hit!

Speaker: Farah Saleh
Date: 30 June 2021, 14:00 (UTC+3)
Platform: Cube Incubation Youtube Channel

Live Stream: https://www.youtube.com/watch?v=kx3G5d4OcX8

Who is Farah SALEH?

Being a woman in tech, Farah has launched multiple products from concept to launch before scaling the products. She has extensive knowledge in product management, developing and leading teams, agile development and design thinking. She enjoys solving problems through the use of technology and developing innovative digital products. As a lifelong learner, she is a humbled candidate of Executive Master of Business Administration from ESSEC Business School in conjunction with Mannheim Business School. In her free time, she mentors young professionals at GDEXA and hunts for partnerships with other organizations to collaborate on parallel initiatives with GDEXA.
Diğer Etkinlikler